FITNESS. ADVENTURE. NATURE.
Bush mountain is the only full-feature fitness facility in Trinidad and Tobago that incorporates modern exercise programmes into a breathtaking, natural environment; a combination that is guaranteed to enhance overall wellness and wellbeing. Our comprehensive training schedule includes outdoor sessions which capitalise on the natural terrain and scenic beauty of our mountain, along with indoor classes in our advanced, newly refurbished gym. Join us, off the beaten path, for any one of our exciting, upcoming events. 
TRAINING SESSIONS FOR 2018
Elevate your mental, spiritual and physical wellbeing with one of our yoga and meditation sessions.
Enhance your power, agility and strength with a kick boxing class. A definite stress reliever!
Cycle through a series of high intensity exercises for ultimate fat burning and total body conditioning.
Increase your range of motion, loosen muscles and stimulate circulation with these low intensity exercises.
Go beyond basic! Our bootcamps utilise our slopes, pushing your training to the next level.
Build endurance, muscle tone, burn fat and lose the stress along our beautiful hillside trails.
Cardio, resistance training and endurance, all in a refreshingly weightless environment.
Will you conquer the mountain and take the crown? Challenge yourself and other warriors with our fun-filled uphill battle royale.
Join now and pick a program that best fits your schedule and goals.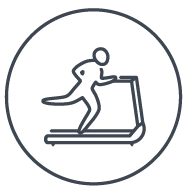 Foot work
Walking, running, climbing. Your feet will be put to the test.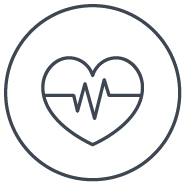 Heart rate
The fastest way to reach results is to monitor the progress you make.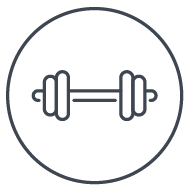 Weight lifting
By slowly raising the weight bar, we are able to built muscles safely.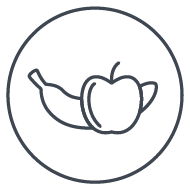 Eating Healthy
Foods containing fiber, such as some vegetables and fruits, may reduce the risk of obesity.