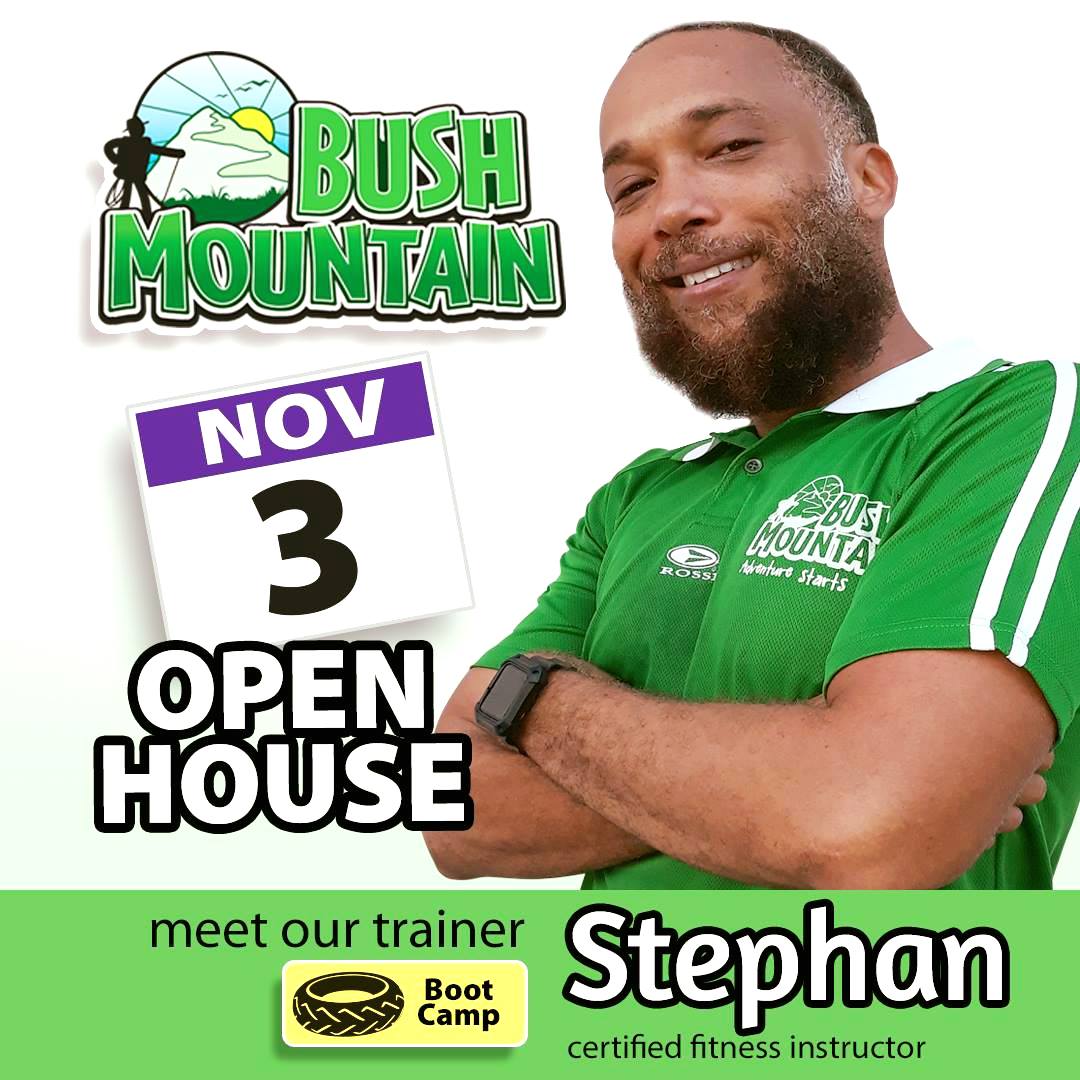 Come to Bush Mountain's Open House on Saturday 3rd November and meet our certified fitness instructor.
FREE! FREE! FREE!
Open House on this Saturday 3rd November!
Test out Boot camp, Kick-boxing, Zumba, Circuit training in the indoor & outdoor gym! Perfect for beginners to see what we are all about, or if you want to switch up your workout routine with certified fitness instructors! Schedule to come
Call Courtenay at 620-8240 for any details.